AFFORDABLE KIDS DENTISTRY
Treatment Prices in Germantown
Kids Dentistry or pediatric dentistry, is a set of techniques and dental procedures that are aimed at children and adolescents. The challenge represented by the dentition of an individual in constant evolution is at the heart of the concerns of dentists at our Dental Centers. Come and entrust us with the care of the teeth of your little ones, you will be charmed by our jovial and reassuring approach. Your children will now be thrilled by their visits to the dentist, rest assured!
At our Kids Dentistry, we understand that a visit to the dentist can be a cause of stress in children. This is why we provide gentle dental care, from x-rays to dental cleaning, to children in Germantown MD and on the South Shore, while creating a bond of trust with them.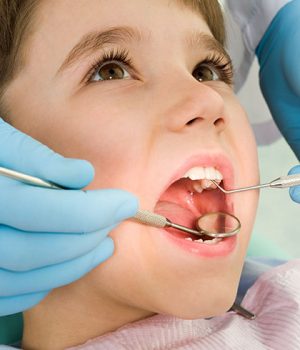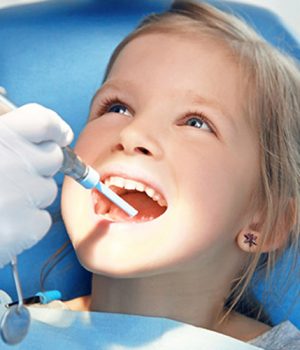 Prevention: The Key To Dental Health
In order to ensure a radiant smile for life and to maintain good oral health, good dental hygiene habits must begin at an early age. In our Kids Dentistry we recommend having a dental check-up at least once a year.
Each Visit To The Dentist Includes:
review of general health
taking x-rays
assessment of oral growth
complete examination of the oral cavity and screening for oral diseases (cavities, etc.)
complete cleaning (including scaling and polishing of teeth)
fluoride application
personalized advice to help you contribute to your child's oral hygiene care
How Are Dental Treatments For Children?
Treatments for children in Kids Dentistry (pediatric dentistry services) are similar to treatments for adults, however, there are some treatments designed exclusively for younger children. These exclusives, for the most part, are due to differences in dental training between a child and an adult.
When Is It Necessary For The Child To Go To The Dentist?
According to one estimate, the child should start going to the dentist between 6 months and 1 year because this age coincides, roughly, with the growth of the first teeth. From this moment, it will be good to have a first consultation of Kids Dentistry and then to make regular monitoring so that dental problems do not arise.
Whether it's for a preventive exam, treatment or dental repair, your children will have a positive experience thanks to our approach. In addition, our team will take care to teach them the proper brushing and flossing techniques to prevent cavities.
What Points Are Checked During Pediatric Consultations?
Prevention: One of the main reasons a child should go to the dentist is to get proper prevention. Thanks to regular visits, the dentist can identify possible problems and thus prevent their aggravation.
Cavities: Another reason is the prevention and treatment of cavities. Frequent consumption of sugars, sugary drinks is enough for the appearance of cavities. Indeed, children are more sensitive to dental caries, so it is important to be careful and to remain vigilant.
Fluoride: Applying fluoride is another reason to take the child to the dentist. This fluoride is important because it will prevent the appearance of dental caries and protect tooth enamel.
Control Dental Plaque: Children need a lot of attention in order to prevent the development of cavities. One of the main reasons for a visit to the dentist is the cleaning of dental plaque due to the accumulation of food and a lack of strength when brushing teeth.
Guidance and Information: Another of the goals of dental appointments for children is education! It is important for young people during care, to explain oral hygiene procedures to them and to educate them in "good manners" for taking care of their teeth.
Call us to make an appointment today for an inspection, dental scaling and cleaning at our clinic in Germantown MD.